Where to mail contributions
Central Kitsap Food Bank
PO Box 748
Silverdale, WA 98383
You can donate online by clicking on the DONATE NOW button on the right, or you can call us directly on (360) 692 9818 to make a credit card donation over the phone. Thank you. info@ckfoodbank.org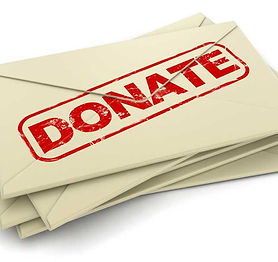 Receipt Information
Please print your credit card donation page, as your tax receipt, at the time of processing your donation.  Here is our Tax Id: #91-1425561, for your records as well.
Our system doesn't retain your private information.
If you want an end of year tax letter from us for your tax purposes,
Food and other donations needed
How to donate food.
We accept all food and goods donations at the back of our building 9-2, M-F, except federal holidays.  Our volunteers or staff are back there to take your donation and weigh it.  We can then provide you with a receipt.  If you would like, they can take the items from your car, just let them know.
We have an after hours bin labeled "After Hours Donations".  Please do not leave any perishable items in the after hours bin.  Thank you for supporting the Central Kitsap Food Bank.
Most needed donations at this time
Chili
Peanut butter
Sugar
Soups
Tuna
Most needed donations for the Holiday Season
Chicken broth
Gravy
Jell-O / pudding
Stuffing
Yam / sweet potatoes
Cranberry Sauce
Food items needed throughout the year
Boxed dinners
Canned veggies
Canned fruits
Cereals
Condiments
Crackers
Gravy / seasoning mix
Instant potatoes
Jelly
Juice
Mac & Cheese
Pasta
Powdered drinks
Soups
Tea
Tomato products (sauce, stewed, diced)
Top Ramen
Other items needed throughout the year
Deodorant
Diapers (all sizes except newborn)
Dish soap
Facial & toilet tissue
Laundry detergent
Shampoo & conditioner
Soap
Toothpaste & toothbrushes
Fresh Produce
We accept fresh produce from your garden and/or fruit trees. *Please bring donated produce to the back of the building between 9a-2p M-F.
3537 Anderson Hill Rd
P.O. Box 748
Silverdale WA 98383 USA
Central Kitsap Food Bank does not and shall not discriminate on the basis of race, color, religion (creed), gender, gender expression, age, national origin (ancestry), disability, marital status, sexual orientation, or military status, in any of its activities or operations.