Who we are
Central Kitsap Food Bank is a local, independent food bank which partners with seven local food banks which comprise the Kitsap County Food Bank Coalition.
The Coalition includes the following:
Bremerton Foodline
The Salvation Army Food Bank
South Kitsap HelpLine
Bainbridge Helpline House
North Kitsap Fishline
Sharenet-Kingston Food Bank
Central Kitsap Food Bank
St. Vincent de Paul
North Mason Food Bank
Please see our resources page for more information.
Our Board of Directors
Sharon Ferris, President
Ken Hall, Vice President
TBC, Secretary (currently interviewing for a suitable candidate)
Robert Flynn, Treasurer
Jessica Connolly, Secretary
Kevin Welling, Member
Ed Ferris, Member
KristiAnn Stecker, Member
Sheri Bockelie, Member
Rick Henry, Member
Rick Slate, Member
Regan Weigel, Member
Rob Weigel, Member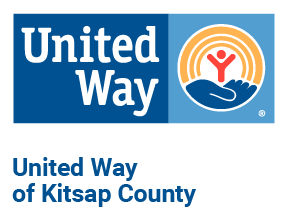 COMMUNITY AGENCY CFC #48221
CENTRAL KITSAP FOOD BANK
is a 501(c) 3 Non-Profit Organization
Federal Tax ID: 91-1425561.
I know that you probably have a ton of e-mails to sort through, but I just wanted to say thank you all again for all your hard work. I came in for the first time today, and, as a result, I just had my first sufficient meal in three weeks. Everyone with whom I spoke and who helped me was incredibly kind, and this has really helped to relieve some of the stress that I've experienced over the past few months. I really, really appreciate it, and I hope that once my financial situation improves, I can give back. Thank you, thank you, thank you.
CKFB Client
3537 Anderson Hill Rd
P.O. Box 748
Silverdale WA 98383 USA
Central Kitsap Food Bank does not and shall not discriminate on the basis of race, color, religion (creed), gender, gender expression, age, national origin (ancestry), disability, marital status, sexual orientation, or military status, in any of its activities or operations.