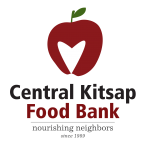 Aloha! At the Food Bank we are planning for our primary fundraising event, the 10thAnnual "Night of Aloha Dinner & Auction," scheduled for May 6, 2017. We ask for your help in making a donation of a gift basket, gift cards, products, services, memorabilia or a special experience! Every donation makes a difference to the hungry in our community.
The 2016 "Night of Aloha Dinner & Auction" raised over $100,000, which has funded vital ongoing operations. The monies raised help the Central Kitsap Food Bank (CK Food Bank) keep pace with the ever increasing demands for basic food needs of our neighbors. A snapshot of our client base shows a diverse population – an elderly man, once a thriving and contributing member of our society; a multigenerational family with worries of where their next meal will come from; or a recently unemployed individual that simply needs temporary food assistance. In 2016, the CK Food Bank saw a 12% increase in new clients. In 2017, we expect to serve nearly 30,000 people living in the Central Kitsap school district with 875,000 pounds of food.  Of the population we serve, 34% are children 19% are Senior Citizens, and 17% are homeless.
All donations, large or small, will help make the 2017 "Night of Aloha Dinner & Auction" event, the most successful ever. To donate and to ensure we include you in this worthy, and fun, community event please mail to P.O. Box 748, Silverdale, WA 98383 or contact us at auction@ckfoodbank.org or (360) 692-9818 and we will gladly pick your donation up.
 We would appreciate your donation by April 21, 2017.
With sincere thanks for your consideration,
Keith Armstrong
Board President, Central Kitsap Food Bank
OUR MISSION STATEMENT:
We provide food at no cost in a caring and respectful manner to people in need in our community while preserving the dignity of those we serve.